Events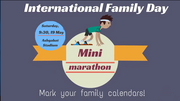 14 May 2018 - 19 May 2018
Ashgabat Stadium
Mark your family calendars! 
A morning of mini-marathon, mini-football and sports activities will mark the International Family Day in Ashgabat. 
"Families and Inclusive societies" is the theme of the International Day in 2018.  
More than 100 participants are expected from the government partners, public organizations and NGOs, students and UN agencies, along with their families and friends.
Don't miss and join the fun at 9 a.m., Saturday, 19 May at the Ashgabat Stadium.
Details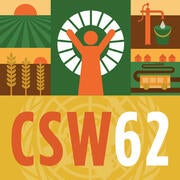 12 March 2018 - 23 March 2018
New York
The sixty-second session of the Commission on the Status of Women took place at the United Nations Headquarters in New York from 12 to 23 March 2018.
Representatives of Member States, UN entities, and ECOSOC-accredited non-governmental organizations (NGOs) from all regions of the world attended the session.  Turkmenistan was represented by Ms. Gurbangul Geldiyeva, Chair of the Women's Union of Turkmenistan.
Details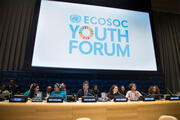 31 January 2018 - 13 April 2018
New York
Minister of Education, Head of Youth department at the Cabinet of Ministers, and the Deputy Head of Youth Organization of Turkmenistan met with more than 500 youth advocates at the UN ECOSOC Youth forum.
Details
Pages