UNFPA: Delivering a world where every pregnancy is wanted,
every childbirth is safe and every young person's potential fulfilled.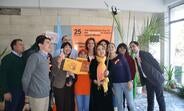 25 November 2016
"16 Days of Activism" campaign kicked off
UN in Turkmenistan kicks off the "16 Days of Activism" campaign against gender-based violence
The United Nations in Turkmenistan has kicked off the 16 Days of Activism campaign to fight violence against women and girls.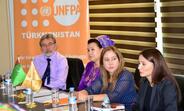 Investing in teenage girls
In times of upheaval, pregnancy-related deaths and sexual violence increase.