UNFPA: Delivering a world where every pregnancy is wanted,
every childbirth is safe and every young person's potential fulfilled.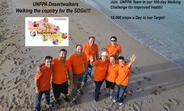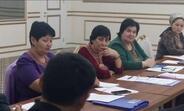 8 December 2017
Gender equality and CEDAW are the focus of the countrywide seminars
UNFPA and the National Institute of Democracy and Human Rights under the President of Turkmenistan have completed a series of round tables conducted countrywide in October and November 2017. The focus of the round tables was to sensitize government, local administration, law enforcement and public organizations representatives

In times of upheaval, pregnancy-related deaths and sexual violence increase. Reproductive...
No vacancies currently available