UNFPA: Delivering a world where every pregnancy is wanted,
every childbirth is safe and every young person's potential fulfilled.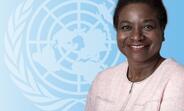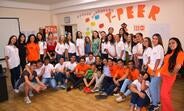 14 August 2017
14 August 2017, Ashgabat, Turkmenistan. As a part of a global initiative to celebrate the International Youth Day, UNFPA Turkmenistan CO facilitated the meeting of the Youth Leaders and Volunteers at the Y-PEER center of Ashgabat. Y-PEER, the Youth Peer Education Network, is a ground-breaking and comprehensive youth-to-youth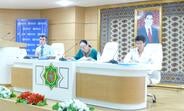 3 August 2017
Expansion of near miss cases reviews practice in Turkmenistan
Ashgabat, Turkmenistan – UNFPA, United Nations Population Fund is being active in assisting the Ministry of Health and Medical Industry (MoH MI) of Turkmenistan in improving the quality of services for mothers and newborns by using World Health Organization (WHO) analytical tools  such as perinatal audit and near miss cases
In times of upheaval, pregnancy-related deaths and sexual violence increase. Reproductive...