UNFPA: Delivering a world where every pregnancy is wanted,
every childbirth is safe and every young person's potential fulfilled.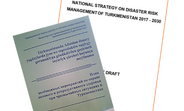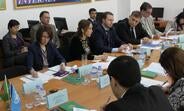 14 December 2016
State of World Population 2016 Report presented in Ashgabat
UNFPA's flagship report makes the case that investing in 10-year-old girls could yield huge demographic dividend, pump billions into national economies The State of World Population (SWOP) 2016 Report titled "10: How our future depends on a girl at this decisive age" was launched in Ashgabat on 14 December at the National
Investing in teenage girls
In times of upheaval, pregnancy-related deaths and sexual violence increase. Reproductive...