UNFPA opened its doors to the university students on UN Day celebration.  The Open House followed the annual UN Day Student Debate Cup.
It has become a tradition that the UN and Government of Turkmenistan jointly organize the UN Day Student Debate Cup every year dedicated to the Sustainable Development Goals (SDGs). This year the theme of the Student debate was "Economic growth alone is necessary to achieve sustainable development of the country."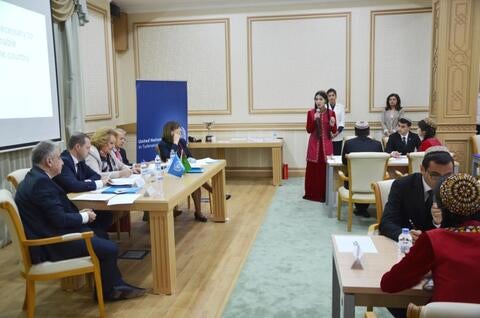 Six university teams competed for the revolving cup while presenting their cases in support, or against the debate motion. The teams were from the Turkmen State University, Oguz Khan University of Engineering Technologies, the Institute of the International Relations, Institute of World Languages, International University for Humanities and Development, and the National Institute of Economy and Management.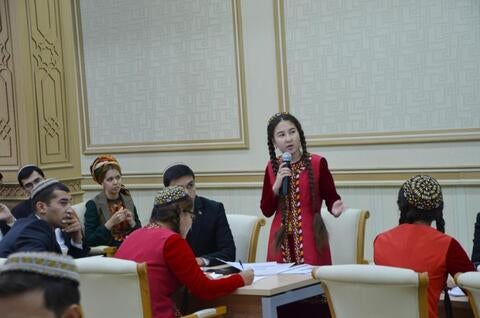 Ms. Elena Panova, UN Resident Coordinator congratulated the UN team and the students with the celebration of the UN Day and remarked,"At the UN we place great importance to the active involvement of youth in making the world a better place to live, the world which is peaceful and sustainable for all. And your role in transforming it is valuable. This is what the Sustainable Development Agenda until 2030 requires from us".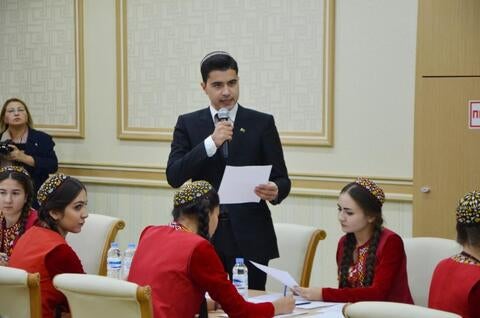 Throughout the debate the students presented their views on the institution of the SDGs while clearly and informatively supporting their argumentations with actual data. During the debate students asked questions, counter-argued statements and expressed ideas about the development in Turkmenistan and youth participation in achieving SDG.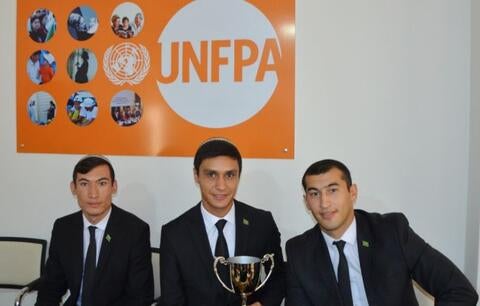 This year the Revolving Cup was presented to the Institute of World Languages named after D.Azadi.
The members of adjudicating team were the representatives of the Diplomatic corps.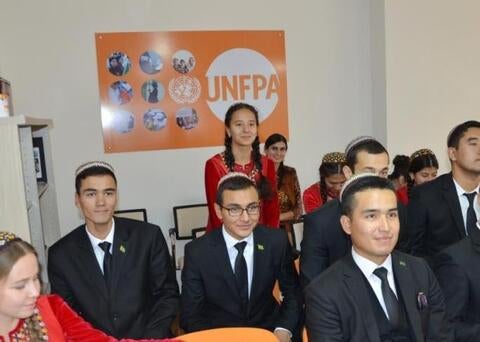 Following the UN Student Debate Cup, UNFPA and other UN agencies opened their doors to the university students.  Five groups of students from different institutes and universities visited the UNFPA office and learned about the priorities of the UN agency and its work in Turkmenistan. Interactive presentation and discussion kept the students engaged during the speedy 10-minute session.// UNRC, UNFPA.
Contact information:
Mahri Eyeberdiyeva
UN Communications Specialist
E-mail: mahri.eyeberdiyeva@one.un.org
Ene Tuyliyeva
UNFPA Advocacy Communication Associate
E-mail: tuyliyeva@unfpa.org