UNFPA Turkmenistan supports the health system in strengthening the male reproductive health services in the country.  The five-day course for more than 40 andrologists and child surgeons was delivered on early diagnosis of boys' reproductive health issues, modern treatment methods and innovative surgery techniques.
Professor Dmitriy Tarusin, one of the prominent experts in the region from Russian Federation in the area of boy's reproductive health, delivered 5-days' demonstration course with interactive learning features. 
"More than half of cases causing infertility in couples in the country are related to the male factor purely or both to male and female," said Dr. Kemal Goshliyev, UNFPA Reproductive Health National Programme Officer.  "Majority of these causes  went undiagnosed or untreated in a timely manner in childhood or during the adolescence."
Among the factors are endocrine pathology, anatomic and functional malformations, which can be easily fixed if addressed in time, contributing to the decrease in the ratio of the infertility cases.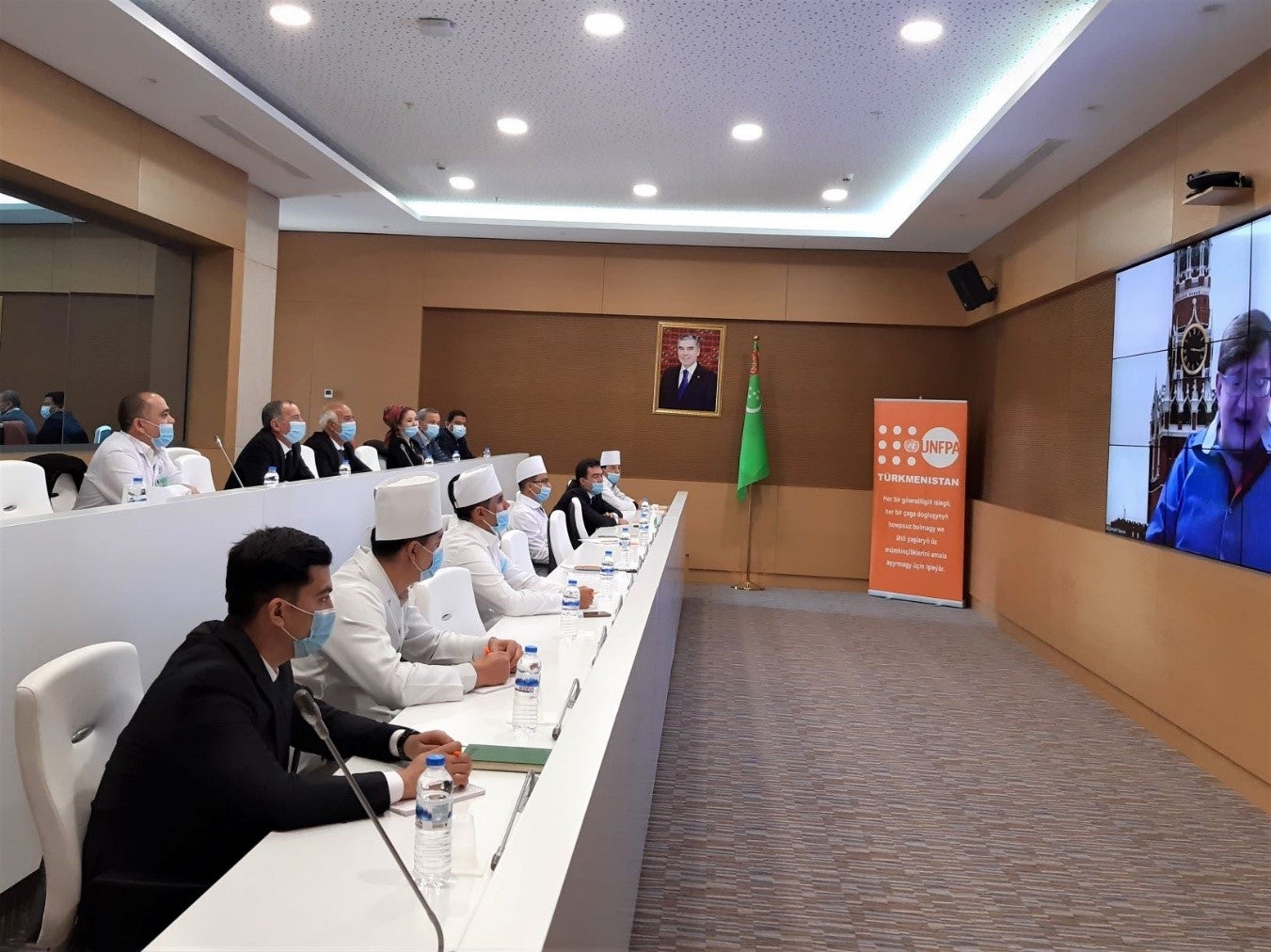 "Addressing the issues of male infertility from the perspectives of preventive measures is not only effective but also reflects the call for reproductive rights of male population and contributes to the wellbeing of families," said Dr. Allaberdi Sahedov, Head of Child Surgery department of Mother and Child hospital in Ashgabat. "We have worked on the development of the clinical protocols on treatment of boy's andrology conditions with support of UNFPA, which will help the health system to diagnose male reproductive health issues early on."
For more information, please contact:
Kemal Goshliyev, Reproductive Health
National Programme Officer
+99312 488325
Ene Tuyliyeva, Youth and Communications
National Programme Associate
www.instagram.com/unfpa_turkmenistan
imo: +99362 833158