You are here
Events
Main events calendar
Past Events

9 August 2021 - 11 August 2021
Online
UNFPA Halkara ýaşlar güni mynasybetli "Parahatçylyk, ynam, ýaşlar — ýetginjekleriň we ýaşlaryň mümkinçiliklerini doly durmuşa geçirmegiň ugrunda" atly onlaýn seminaryny geçirýär.
UNFPA проводит онлайн-семинар, посвященный Международному дню молодежи "Мир, доверие, молодежь - На пути к полной реализации потенциала подростков и молодежи".
Sene: 2021-nji ýylyň awgust aýynyň 9-11 aralygy. / Даты: 9-11августа 2021 г.
 
Hasaba durmak üçin / Зарегистрироваться: https://forms.gle/EPbSriA5Mp3LnZoy5
Details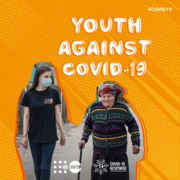 12 August 2020 - 12 August 2020
Global
Youth leading the way in COVID-19 solutions
Statement by UNFPA Executive Director Dr. Natalia Kanem for International Youth Day, 12 August 2020
As we mark International Youth Day in the midst of a global pandemic, we witness how young people are taking action to solve problems in their communities.
Details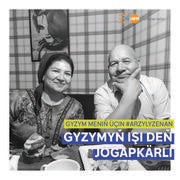 1 July 2020 - 11 July 2020
Ashgabat, Turkmenistan
UNFPA kicked off a campaign from 1 until 11 July on the occasion of the release of the UNFPA's flagship State of the World Population Global Report under the theme "Against my will: defying the practices that harm women and girls and undermine equality."
UNFPA is proud to partner with the fathers, brothers and husbands in Turkmenistan in promoting the value and social worth of women and girls in our families.  
Details
Pages